I have 14 speeds on my blender, but Fast, slow and off is all I really need.
Generally, the more speeds a blender has, the more expensive it will be. The rule holds true unless you go with a simple two speed blender. The Waring above has less power, two speeds and cost three to four times your good old oester.
Now, we have a similar trend with Mountain bikes. My bike has 27 gears. I use about 5 of them regularly. Probably use about ten of them on a challenging ride.
Nowdays you see fixed gear bikes everywhere. I don't get it. Simple yes, but I use those gears. Fewer breakdowns, okay but what about the low gears on climbs and high ge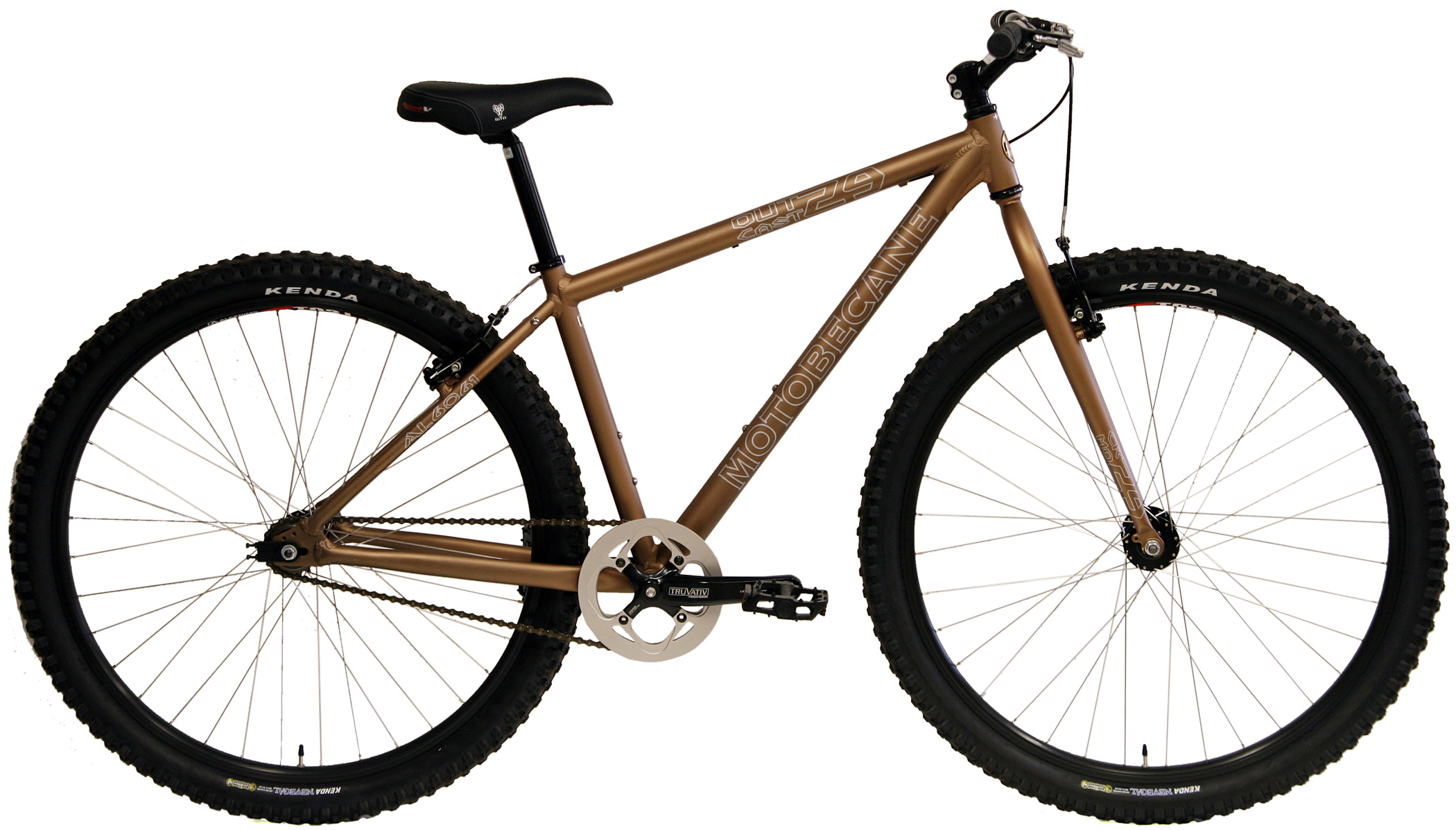 ars when you can go fast?
What's the next great development, going back to totally rigid bikes? Now comes the kicker. I kind of want an new Motobecane Outcast 29er. Bikes direct $349 bucks AFTER shipping. I think it's just that I have wanted a 29er ever since Cosmic Ray recommended one to me after my GSX was stolen. The Outcast has got to be about as maintenance free as a mountain bike can get. Don't get me wrong, I would prefer a full suspension, 27 speed 29er, but the price on this is sooo affordable. If I don't like it, i could ride it to work.